A Comphensive Guide for Developing a Return To Work Program
Developed by Florida Risk Partners
10 Steps to construct an effective Return-To-Work program and create meaningful work assignments for workers injured both on and off the job.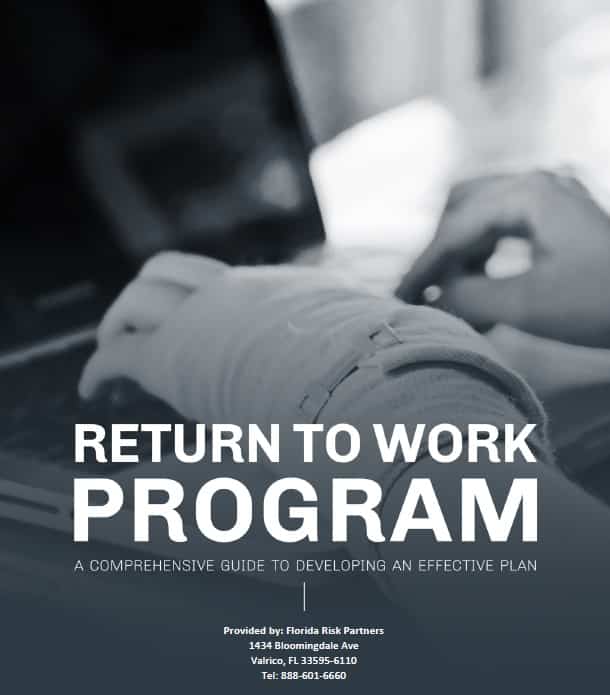 This guide walks through these first four steps plus the remaining six steps showing how you can lower your workers comp rates with a formal Return to Work plan.
What is a Return-To-Work Program?
A return to work program allows your employees to return to a light-duty job while they recover from their injury or illness.  Having one in place before an employee gets hurt or ill can help you avoid increases in your workers compensation policy.
How can a Return-To-Work program benefit your business?
Controlling both direct and indirect absenteeism costs
Reducing lost productivity
Minimizing training replacement workers
Keeping your valuable employees employed
How to get started on a Return-To-Work plan?
Florida Risk Partners has developed a 10 step guide to help you assemble a program focused on helping you keep control over your workers comp premiums.
Complete this form below to download the Return-To-Work Guide